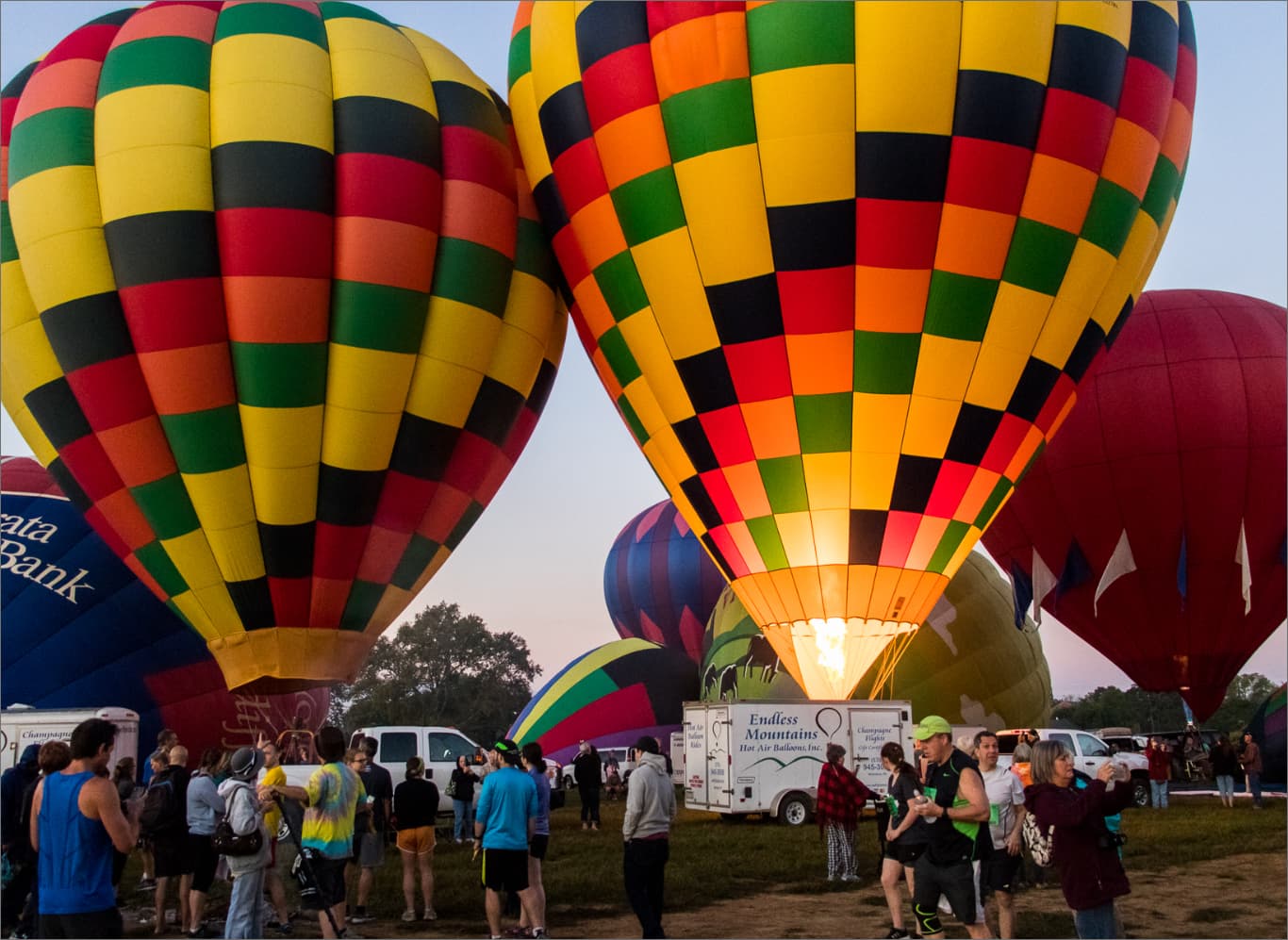 Saturday, September 18, 2021
Balloon Festival General Admission Passes
September 18, 2021
All day
Day Pass – Saturday, Sept. 18, 2021
General Admission
The Lancaster Balloon Festival is a one-of-a-kind event in Lancaster, Pennsylvania featuring dozens of big, beautiful hot air balloons launching at the same time (weather-permitting), live music, delicious food from the food tent and food trucks, live magic shows, reptile shows, and more. Enjoy the spectacle from the ground with a general admission pass. This is a family-friendly event, suitable for all ages with good food and music in the heart of Lancaster's Amish Country.
Save with Weekend Passes »
Book a Hot Air Balloon Flight »
(flights include a festival pass)
Purchase Saturday Admission Passes
What is General Admission?
General admission to the Lancaster Balloon Festival grounds includes:
Experience the balloons as launch in the mass ascension (many hot air balloons taking off at the same time).
Entry into food tent featuring soft pretzels, chicken bbq, cheesesteaks, vegan, funnel cake, ice cream, and more!
Up-front view of the balloon glows (Fri-Sat) and fireworks (Sat)
Audience to the main stage featuring magic shows, live music, reptile shows, family entertainment, and more!
The following activities are INCLUDED in General Admission:
Bounce Houses
Corn Maze
Tractor hayride
Large lawn games – Jenga, checkers, etc.
Balloon walkthrough
In addition, the activities below are available for purchase at the event:
Tethered Balloon Ride
Rock Wall Climbing
Festival Admission Ticket Refund Policy
General admissions pass purchases are non-refundable and all sales are final. If any festival days are canceled due to weather, unused tickets will be honored for the following year.
Want to fly with us?
*All balloon flights include general admission day-pass for the festival grounds