Balloon festivals are spectacular events worldwide that showcase the magic and beauty of hot air balloons taking flight. Festival guests view dozens of colorful balloons defying gravity in a beautiful spot.
Across the United States, there are hundreds of hot air balloon festivals with balloon launches, and no matter where you live, there's a good chance there's a balloon festival happening somewhere near you.
A Breathtaking Experience Like No Other
Have you ever experienced a sunrise ascension or basked in the festive light of a balloon glow? If not, you are truly missing out on one of the most magical experiences. It's time to make 2022 the year to do it. This breathtaking experience is like no other and will be a memorable event you won't forget soon.
We're sharing some of the world's best balloon festivals – in pictures! So add these to your bucket list and enjoy the views. 
Albuquerque International Balloon Fiesta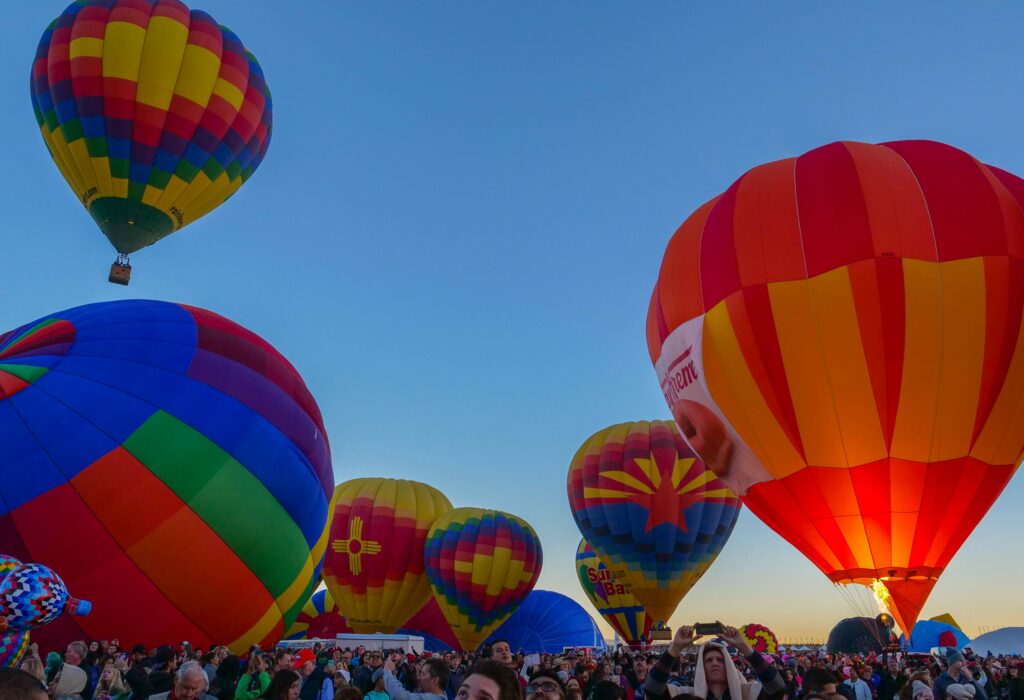 This balloon festival in New Mexico in 2022 is the largest and longest-running balloon festival in the United States, happening over nine days with more than 900,000 visitors and 600 pilots. This once-in-a-lifetime spectacle features over 500 hot air and gas-filled balloons shaped like animals, characters, and cultural symbols ascending over the Sandia Mountains and the New Mexico deserts.
Colorado Springs Labor Day Lift Off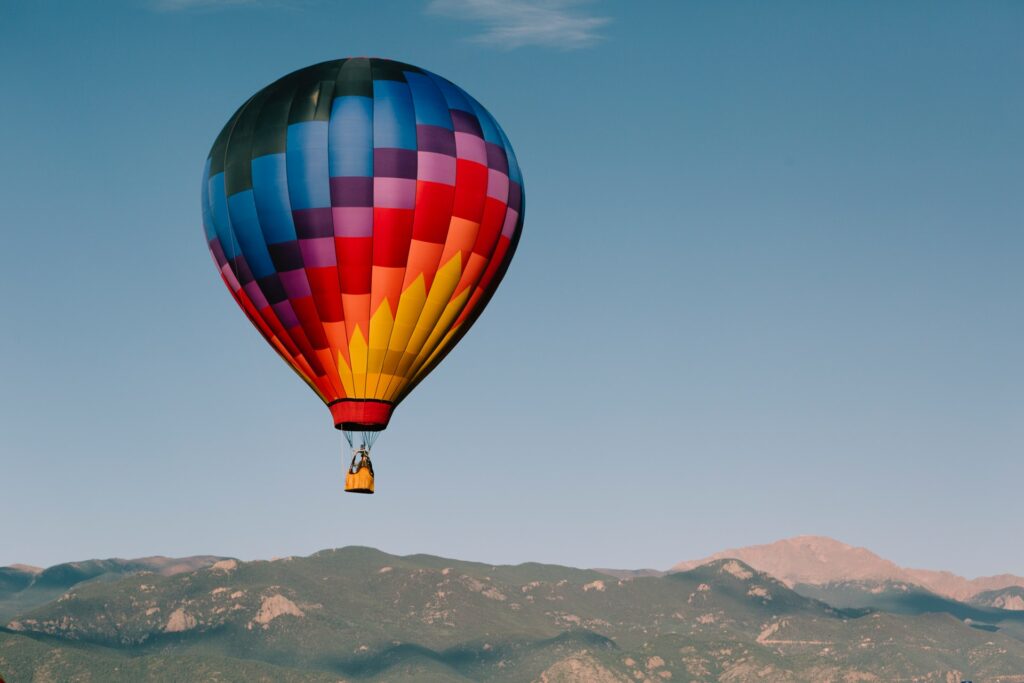 Over the Labor Day weekend, you can visit Colorado Springs and see approximately 70 balloons take flight against the panoramic views of the Rocky Mountains. People from all around the state come to enjoy the gathering, including live entertainment, demonstrations by the USAFA Wings of Blue skydive jumpers, aerial acrobats, model balloon displays, and fun competitions.
National Balloon Classic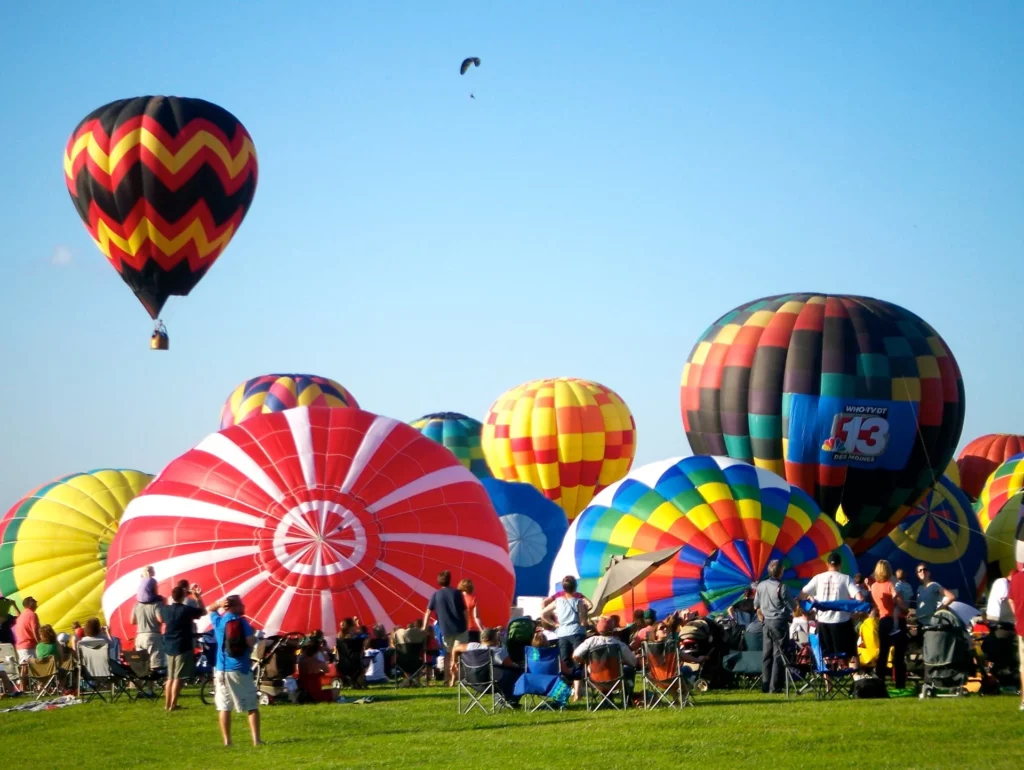 You can visit Indianola, Iowa, for their National Balloon Classic in late July or early August. This event has been happening for over 40 years and takes place over nine spectacular days. As one of the Midwest's most extensive and longest-running hot air balloon festivals, over 100 balloons light up the sky with fun shapes and vibrant colors. This event also features pilot competitions, an off-road 5K, skydiving demonstrations, dawn patrols, and an evening balloon glow.
Great Texas Balloon Race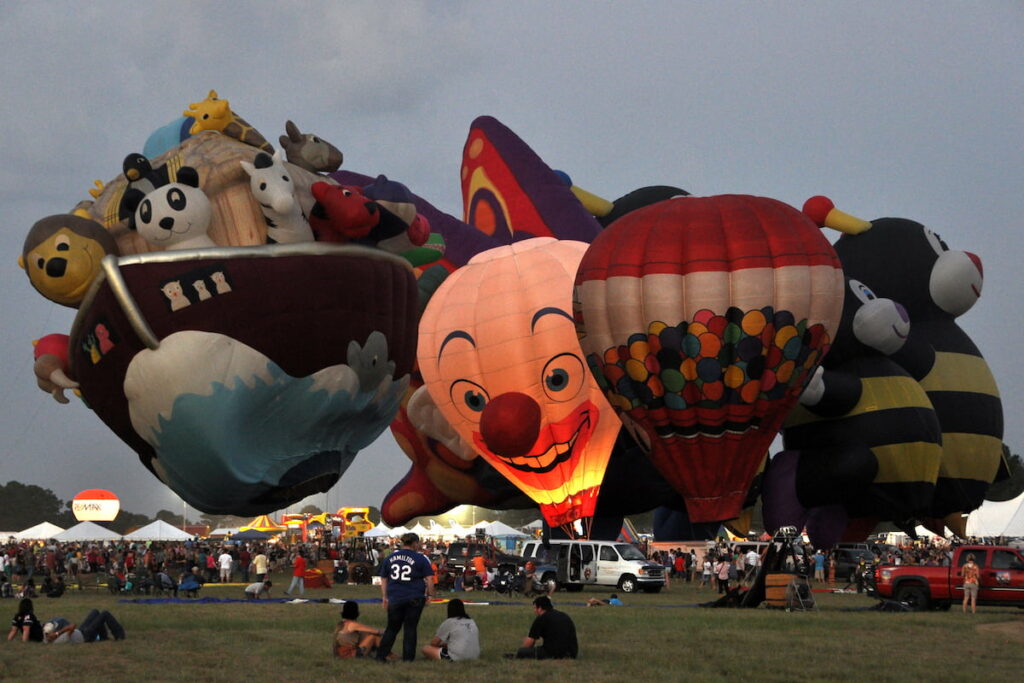 What first started in 1987 to help advertise the opening of a new local mall has grown into an annual event visitors from near and far look forward to. In 1989, the event became official, and the first-ever Balloon Glow was held on the Longview Mall's south parking lot.
Today, the GTBR invites 50 uniquely-shaped hot air balloons to take off, and pilots from all over compete for the Texas State Championship. If you've never seen these colorful wonders take to the sky, watch out – the beauty and elegance will have you hooked for life!
Great Reno Balloon Race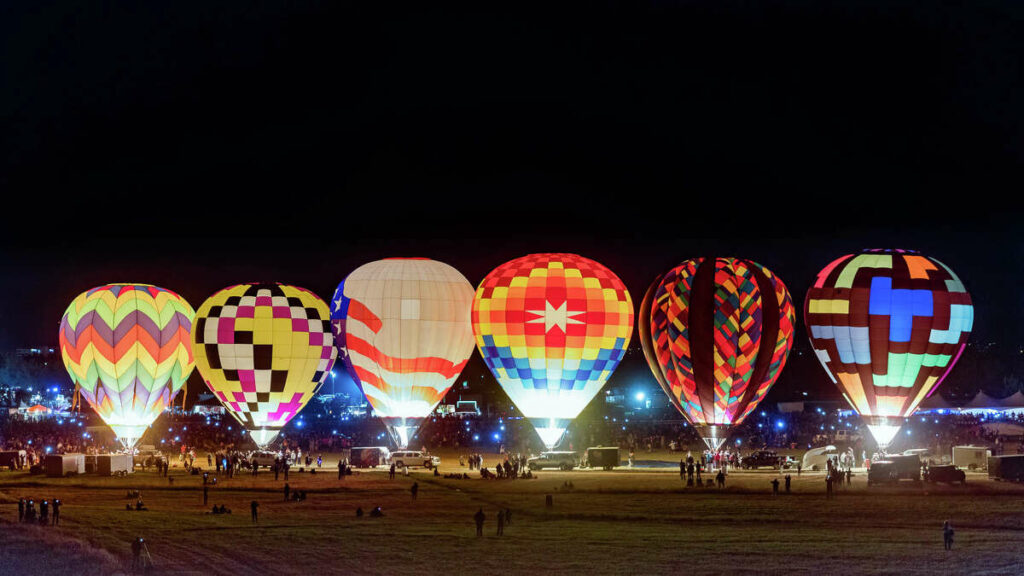 The Great Reno Balloon Race is the world's largest free hot-air ballooning event and happens over four days in early September. During this event, you can look up into the Reno skies and see a rainbow of hot air balloons soaring. What started in 1981 with humble beginnings and just 20 balloons now features over 100 balloons each year. This local tradition is a community favorite and brings tourists to the area for many other local activities, too.
Philly Balloon and Music Festival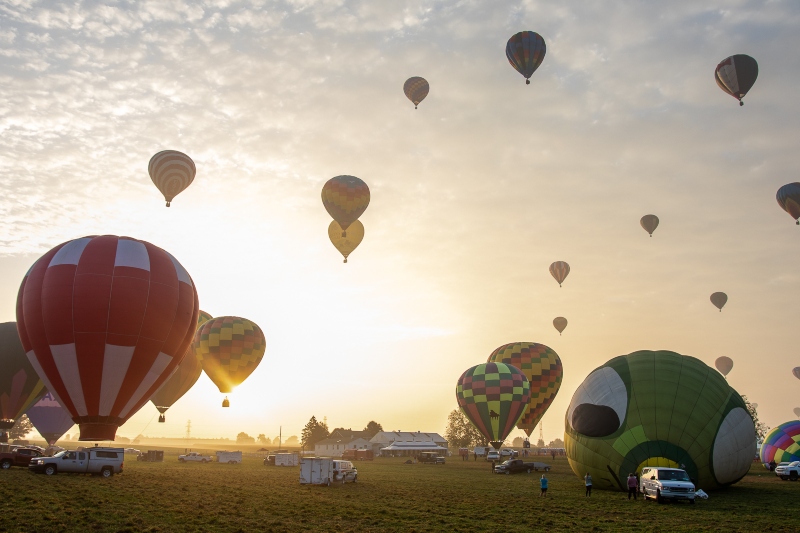 Combining the best of hot air balloon wonder and live music, the Philly Balloon and Music Festival is a family-friendly event for all ages and interests. Take-off happens in Chester County for a weekend of fun, and guests can enjoy the Philadelphia horizon bathed in a rainbow of colorful balloons. This festival also features noteworthy musicians, kids' attractions, local drinks and flavors, and more!
Teton Valley Balloon Rally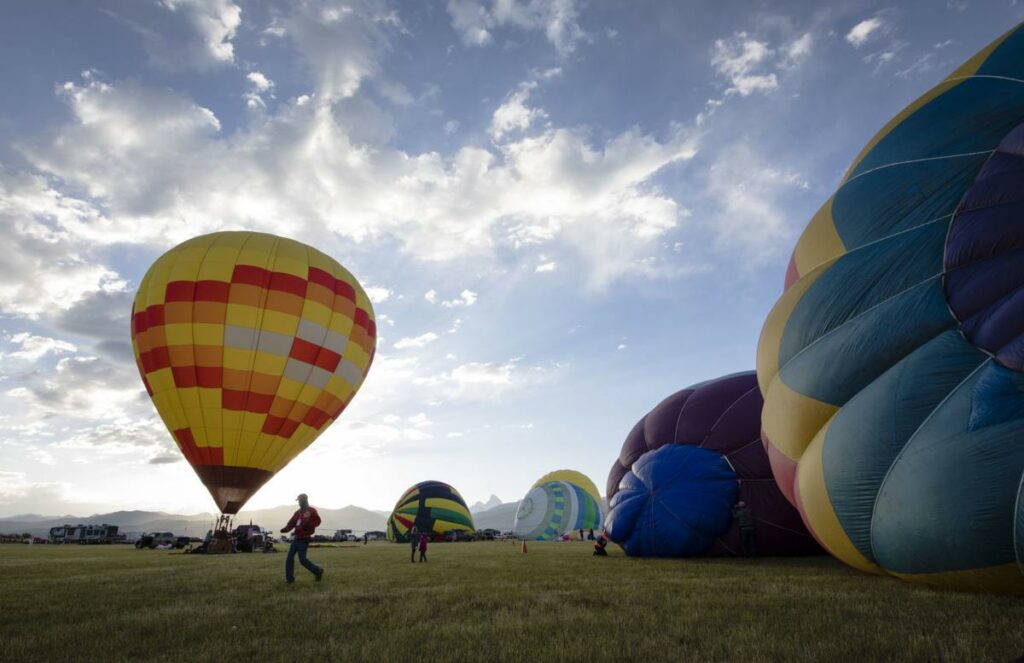 While any balloon festival is magical, having the Teton Valley as the backdrop of your viewing takes things to a whole other level. This four-day event boasts extraordinary views and wonderful experiences for the local community and visitors from afar. This event also provides unique programming through school programs and scholarship opportunities.
Red Rock Balloon Rally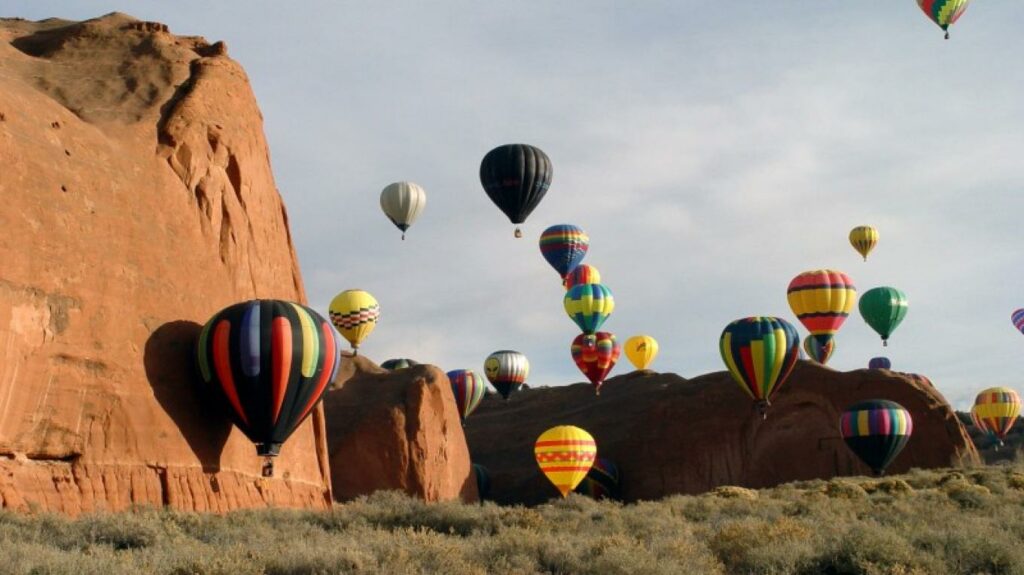 The Red Rock Balloon Rally was started years ago by four individuals wanting to share the unique flying challenge offered in the breathtaking Red Rock formations. Located in Gallup, NM, this event has since grown into the second largest balloon rally in the country, with more than 200 bright and beautiful balloons.
Quechee Balloon Festival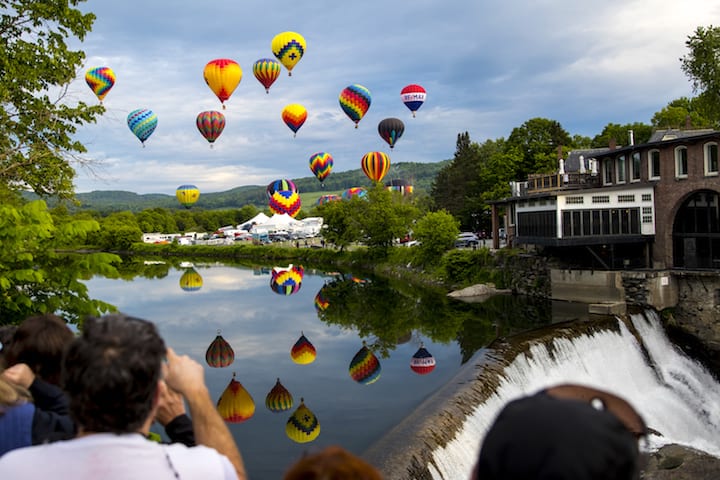 During this unique festival, the skies over Quechee and the Upper Valley of Vermont and New Hampshire get filled with hot air balloons ushering in the annual Quechee Hot Air Balloon, Craft & Music Festival. This is the longest-running hot air balloon festival in New England and features 20+ hot air balloons with flights and tethered rides available over the five-day event.
Snowmass Balloon Festival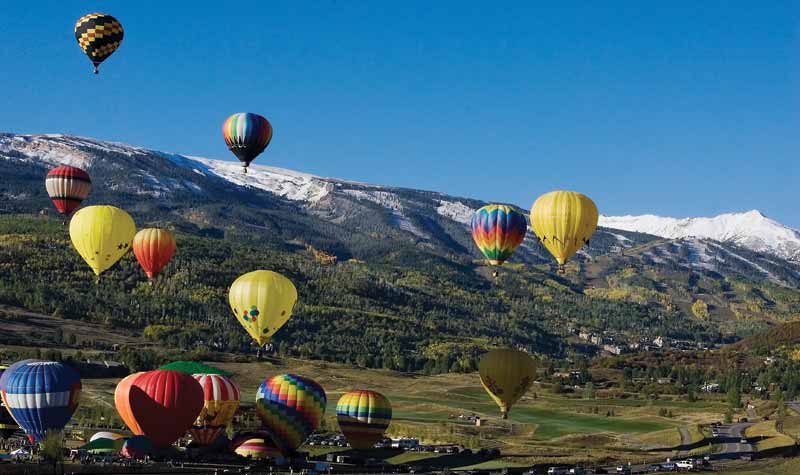 When we think of hot air balloon glow, we think of the Snowmass Balloon Festival. Witness the glow of more than a dozen hot air balloons as they light up the night sky in Snowmass Village. This quaint area offers everything guests could want and more with the beautiful balloon backdrop. Grab dinner, visit shops, and explore the town with amazing views around every corner.
Balloons Over Bay Harbor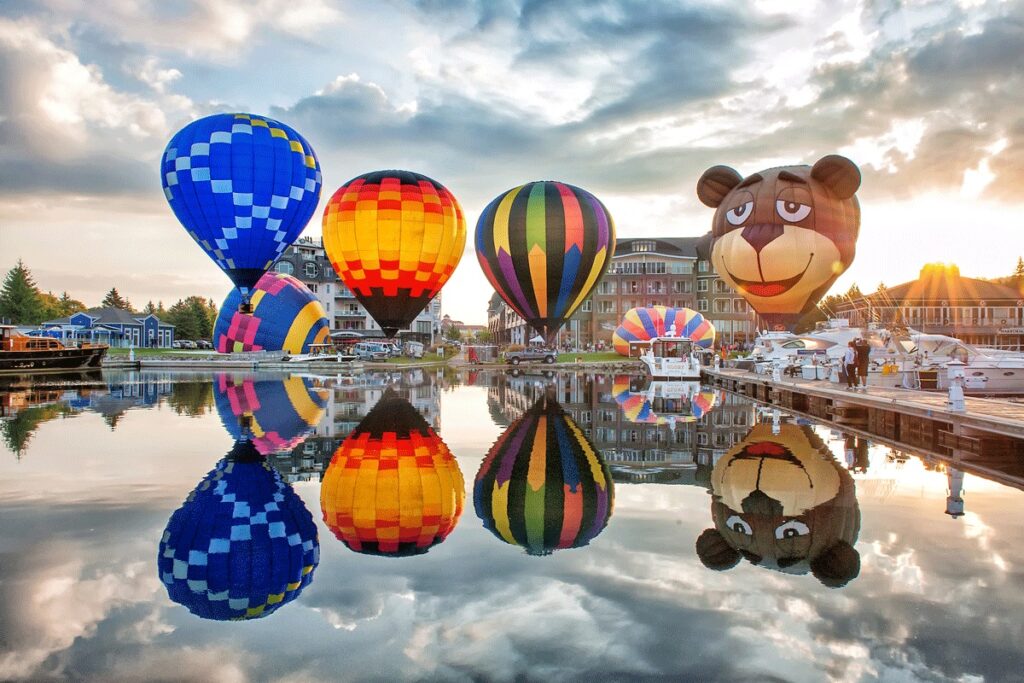 Bay Harbor is tucked along five miles of Lake Michigan shoreline and is a prime destination for vacationers and residents. While visiting is always a good idea, traveling to Bay Harbor during their balloon festival is a no-brainer. With stunning views, world-class amenities, unrivaled recreational opportunities, and many activities to try, Balloons Over Bay Harbor is a unique experience you won't want to miss.
Paris Balloon & Music Festival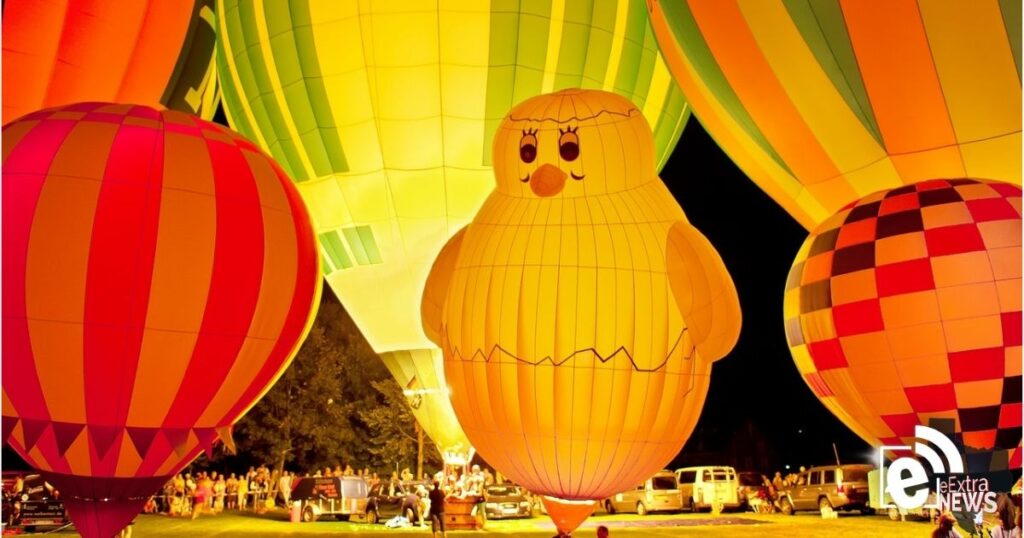 Taking place in Paris, TX, The Paris Balloon and Music Association (501c3) is composed of volunteer board members committed to enriching the arts in our community through artistic events, scholarships, and benefits. We hope you will join us in planning an exciting family event for Paris and Lamar County.
The Lancaster Balloon Festival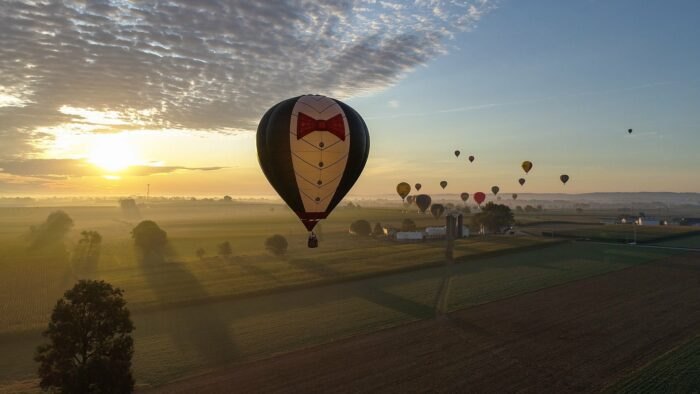 Every year, Lancaster County sees an influx of visitors for this popular festival, and we can see why! Promising the perfect event for aeronautical nuts or families looking for the ideal way to enjoy Lancaster County for a weekend, guests can enjoy Lancaster County's horizon bathed in a rainbow of technicolor balloons. In addition to the amazing balloon attractions, The Lancaster Balloon Festival festival also features many local Lancaster foods, activities for families, and much more. 
---
Attend A Hot Air Balloon Festival In 2022!
The Lancaster Balloon Festival is the perfect place to see these magical hot air balloons lift off for those in the Tri-State area and schedule hot air balloon rides from a tethered balloon or high in the sky. Get your tickets today or book a flight in the sky!