FESTIVAL PRESENTED BY: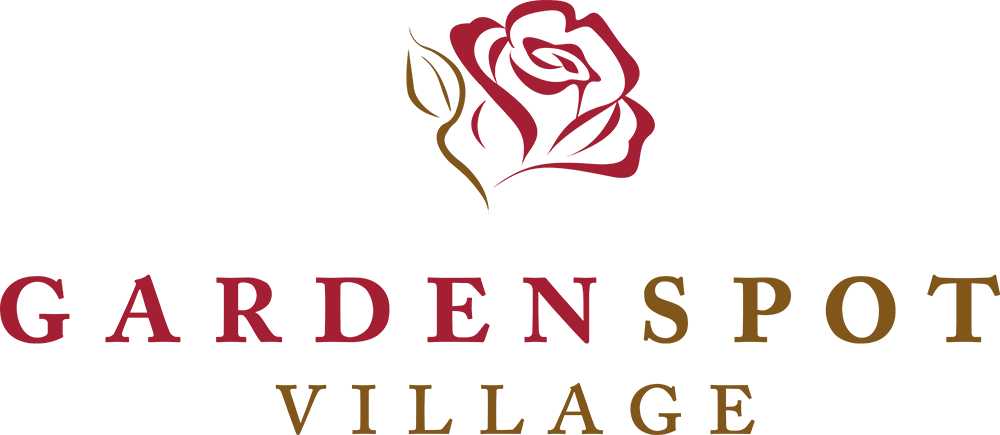 VISIT GARDENSPOTVILLAGE.ORG FOR MORE INFORMATION
Balloon Festival Overview
The Lancaster Hot Air Balloon Festival and Country Fair is a one-of-a-kind event in Lancaster County, Pennsylvania. Hosted in the village of Bird-in-Hand, PA the festival features the mass launch of dozens of big, beautiful balloons, family entertainment, fireworks, delicious food, Amish goods, and even buggy rides! This is a family-friendly event, suitable for all ages with good food and music in the heart of Lancaster Amish Country.
There are two great ways to experience the festival!
You can book to fly during one of the amazing mass balloon accession or enjoy the spectacle from the ground!
Festival Dates & Location:
Festival Dates:
Friday, Sept. 16, 2022 — 3 pm to 10 pm
Saturday, Sept. 17, 2022 — 12 pm to 10 pm
Sunday, Sept. 18, 2022 — 12 pm to 7 pm
View the Detailed Schedule of Events
Festival Address (directions)
2727 Old Philadelphia Pike
Bird in Hand, PA 17505
How much do general admission passes cost?
Friday & Sunday Admission:
Daily Passes – $7.50-$15 4 and under get in free (buy here)
Weekend Passes – $20-$140 (buy here)
Saturday Admission Cost:
Adult: $25 (buy here)
Children 5-12: 12.50 (4 and under Free) (buy here)
Balloon Ascensions:
Friday: Media Flights Only 7:00 am
Saturday: 7:00 am
Sunday: 7:00 am
*ascensions are wind and weather permitting
Want to fly in a balloon?
Pre-purchased flight tickets required – Book A Balloon Flight Ticket
Do you have to fly to enjoy the balloon ascensions? No! Spectating from the ground is just as magical.
How much does a flight ticket cost?
Flight Tickets – $400/person (buy here)
Free On-site Parking in the field next to the festival – Limited Availability
(Additional parking nearby – see map below)
---
Have questions? See our FAQs section >
FESTIVAL PRESENTED BY: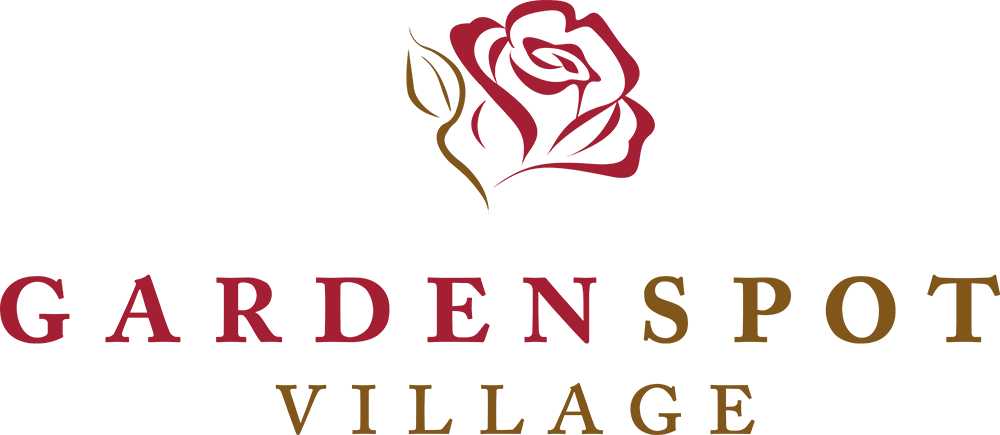 VISIT GARDENSPOTVILLAGE.ORG FOR MORE INFORMATION
Festival Highlights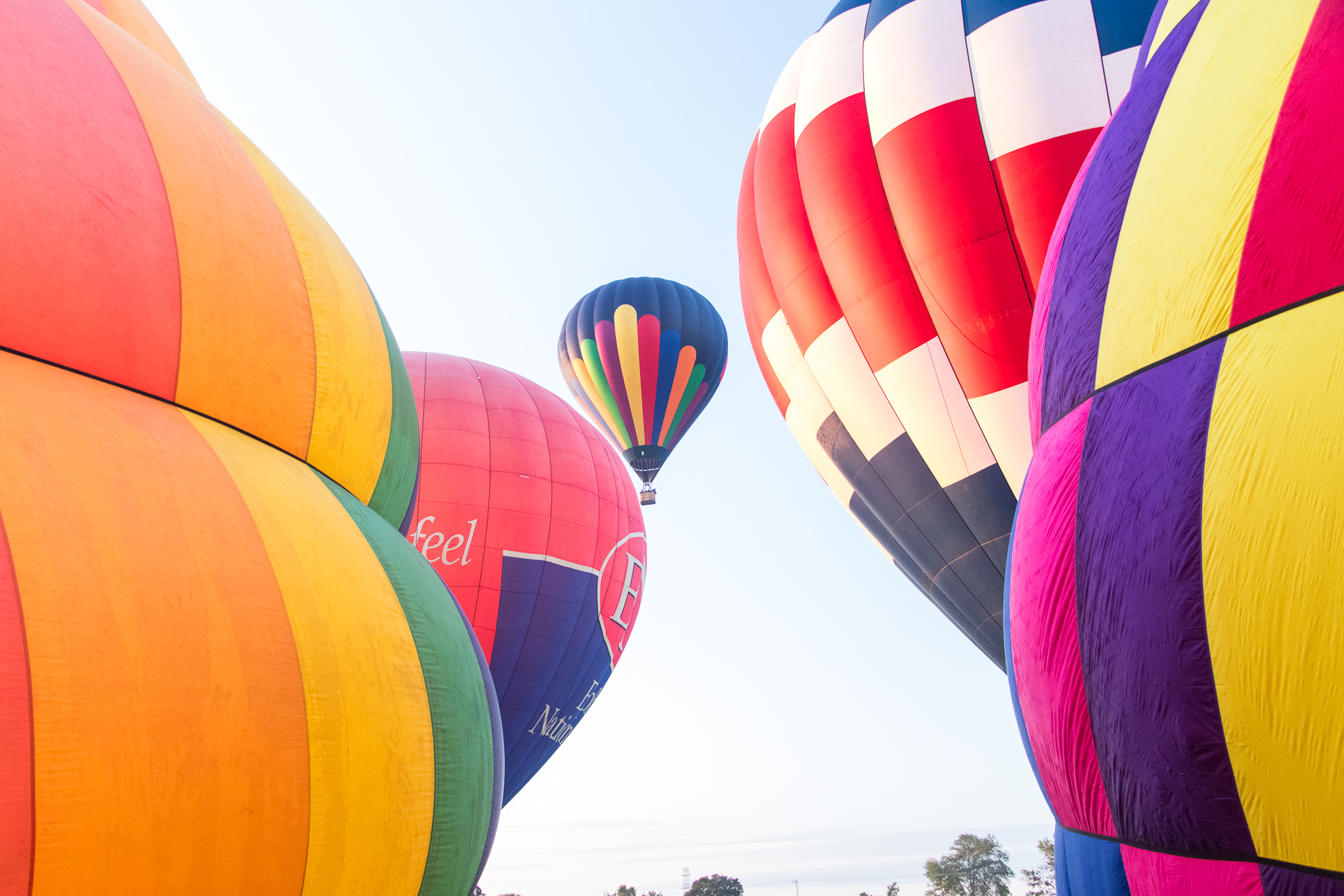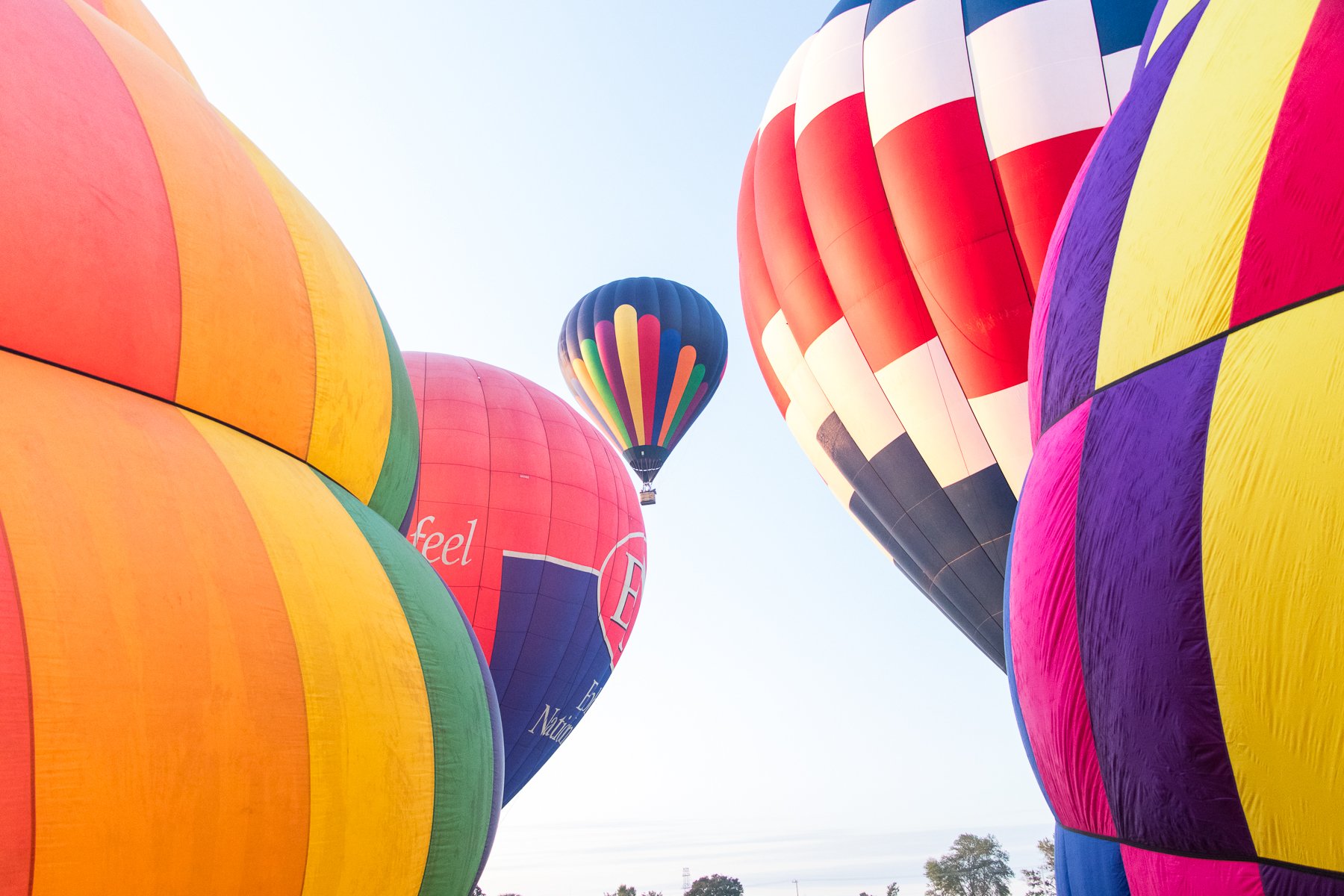 Mass Ascension Balloon & Balloon Flights
Come to Fly or Just to Watch!
Friday, Saturday, Sunday AM & PM Flights*

Join us from the air OR the ground!
Enjoy this amazing spectacle as dozens of colorful balloons take flight together at sunrise & sunset. *Balloon flights and ascensions weather permitting.

Want to fly in one of the Balloons?
$400/person | Flight Time: 30-60 min | Book Here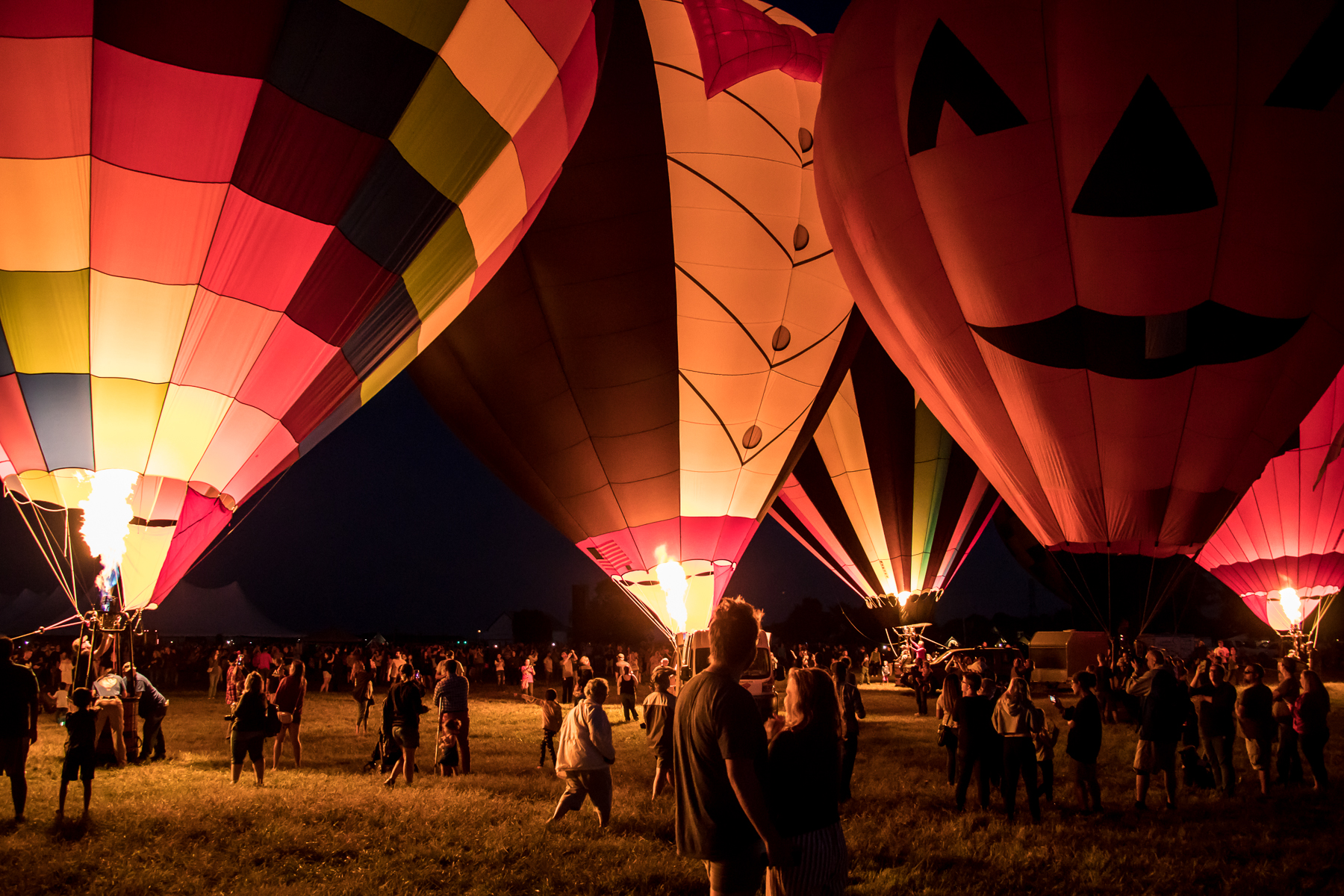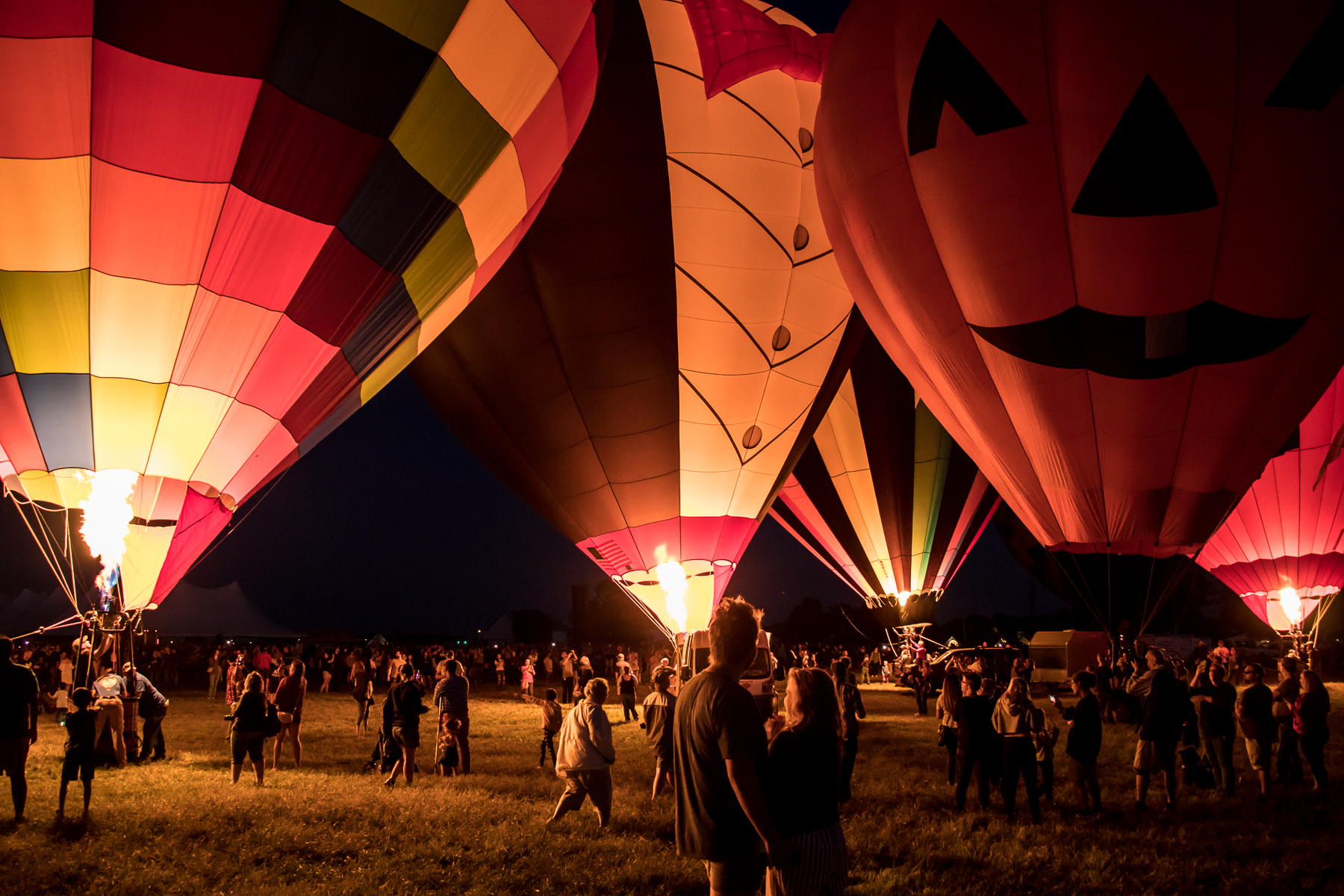 Mass Hot Air Balloon Glow
Friday & Saturday Night starting at 8pm
Free w/ General Admission
Watch a spectacular show of balloons igniting their to illuminate the evening sky with dazzling colors!

Walk among the balloons as we acknowledge each attending pilot during our Balloon Pilot Round up.

General Admission Required – Buy Passes
Have questions? See our FAQs section >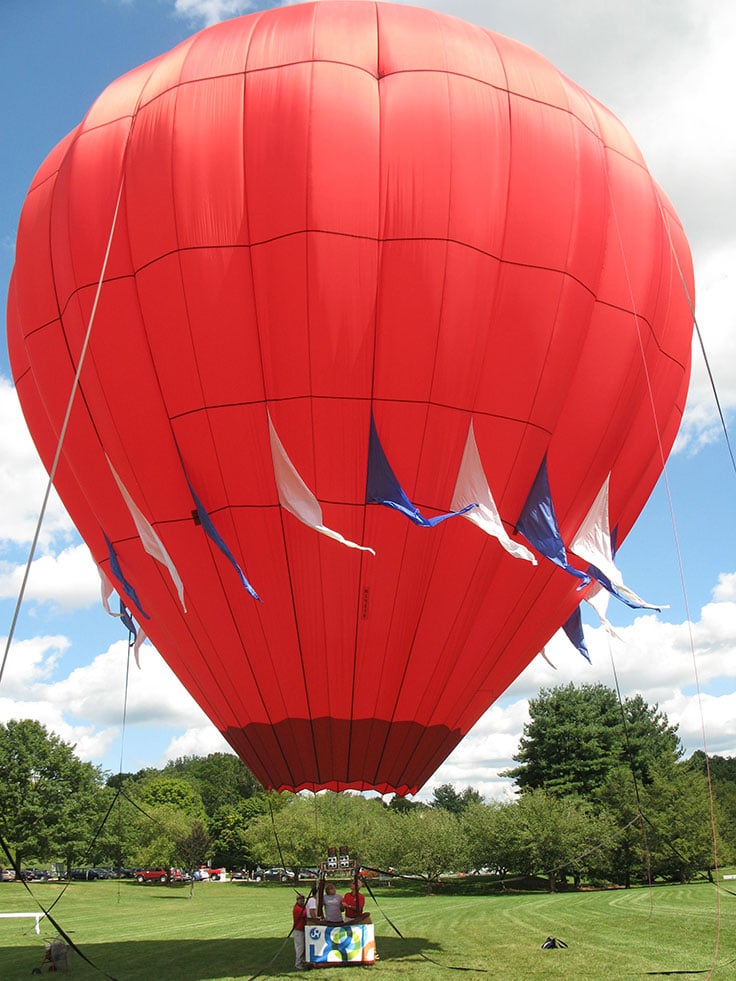 Tethered Rides
Friday Through Sunday
3-5min flight | Purchase at Festival
Purchase tickets on-site ($20 Adults / $10 Children) for a short, gentle float up to about 40 feet for one of the best views in Lancaster County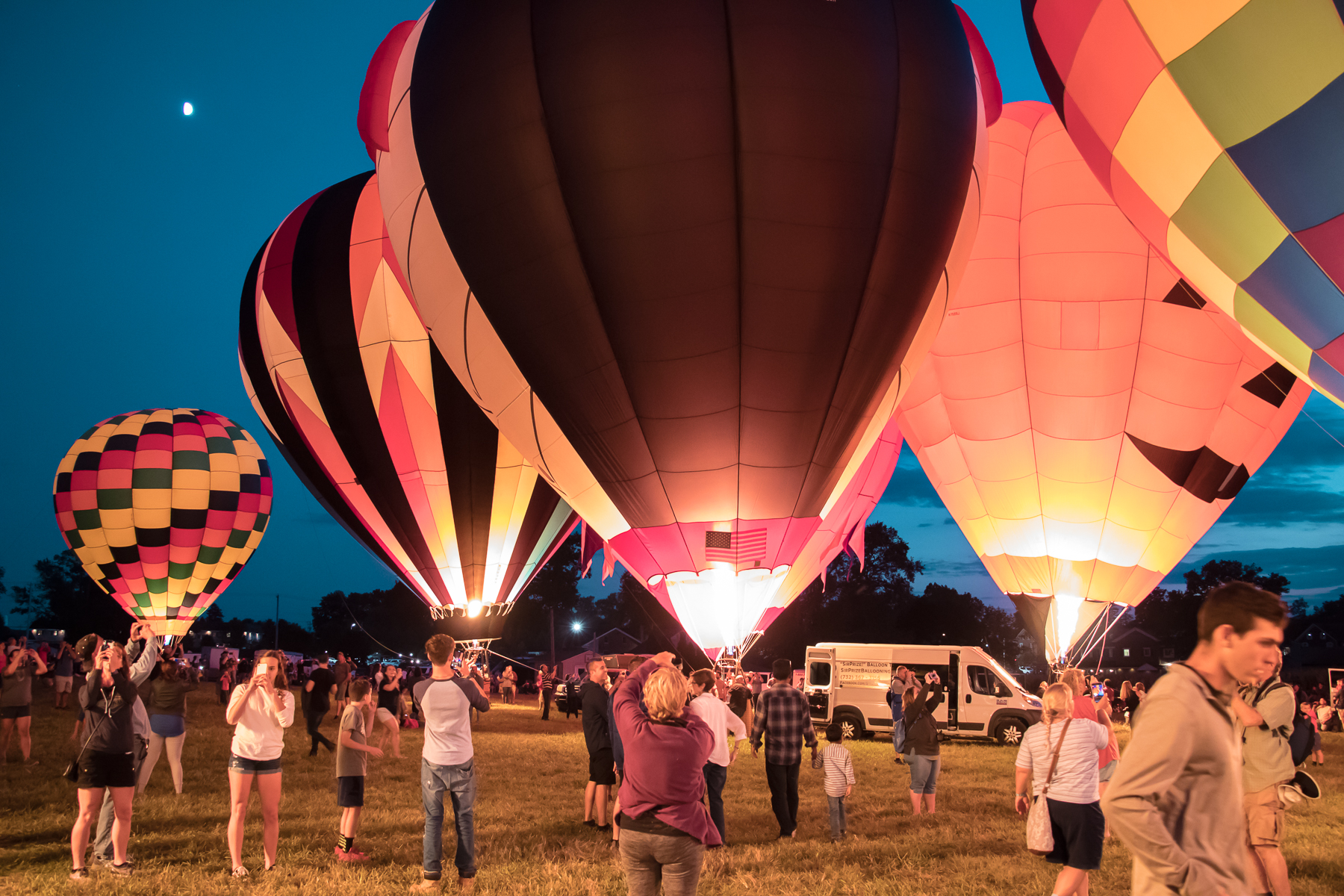 Hare & Hound Race
Friday, Saturday, Sunday AM
The First balloon in flight will drop a marker right before landing. The following balloons will "race" to be the closest to land near the marker!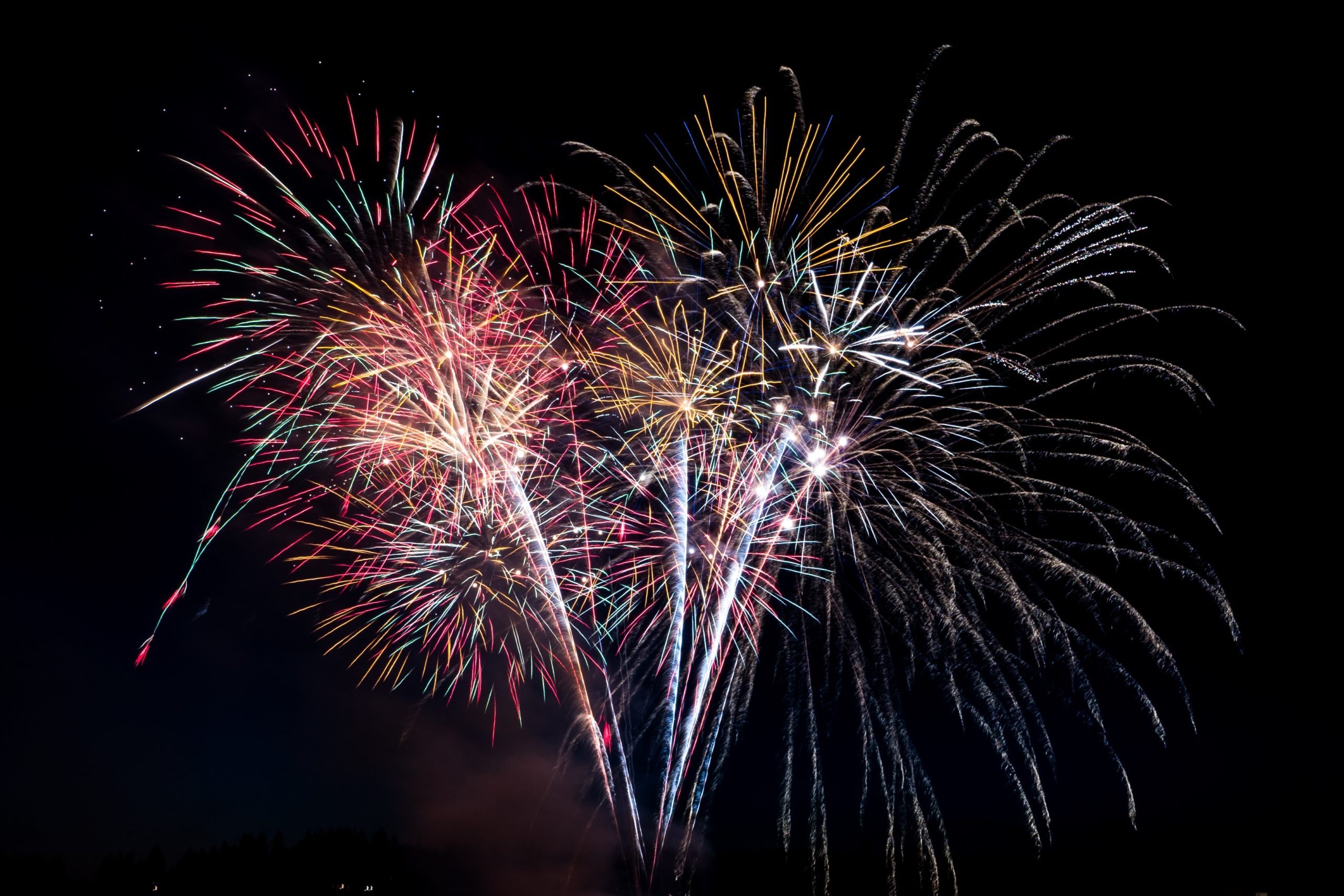 Saturday Night Fireworks (after Glow)
Saturday Night at 9pm
Free w/ General Admission
After the Saturday night balloon glow, we'll really light up the night sky with a professional fireworks display. General admission required.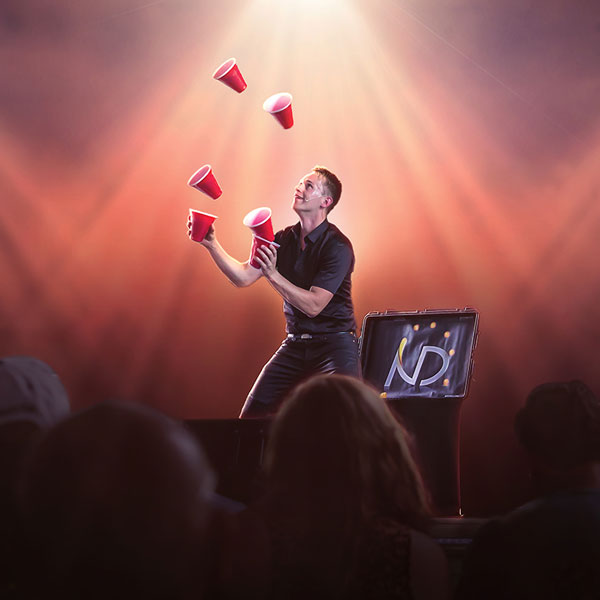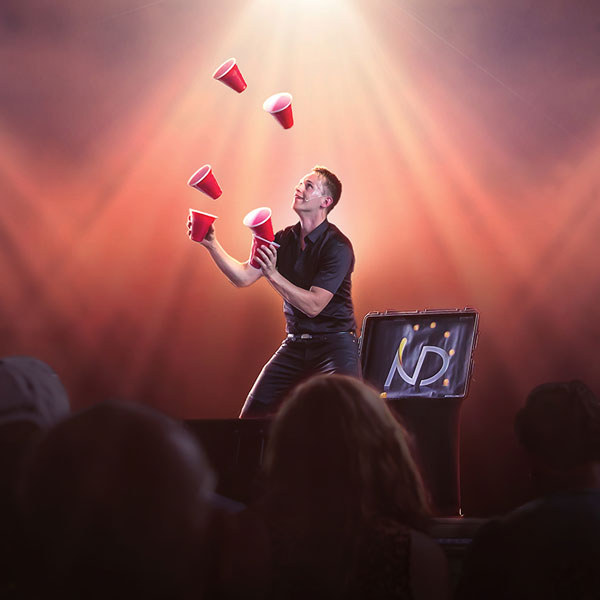 Niels Duinker,
Comedy Juggler
Friday thru Sunday
World-class juggling, high-energy comedy, and enough charisma to charm any audience to their feet.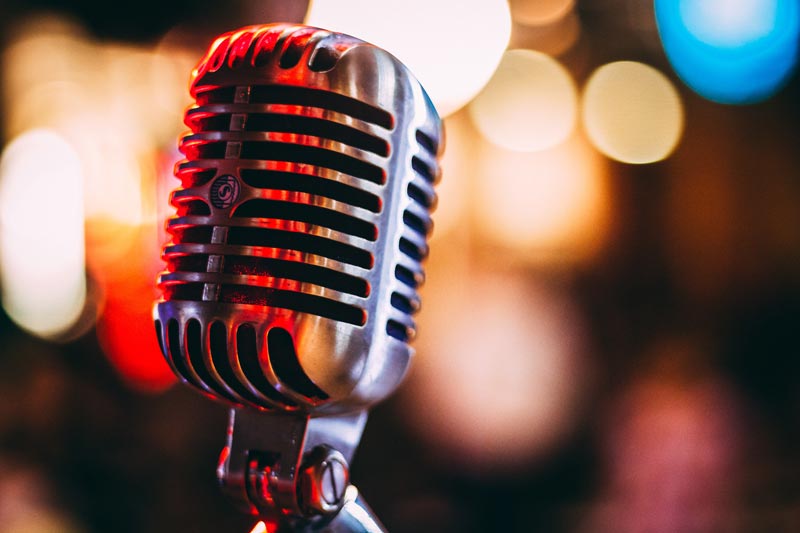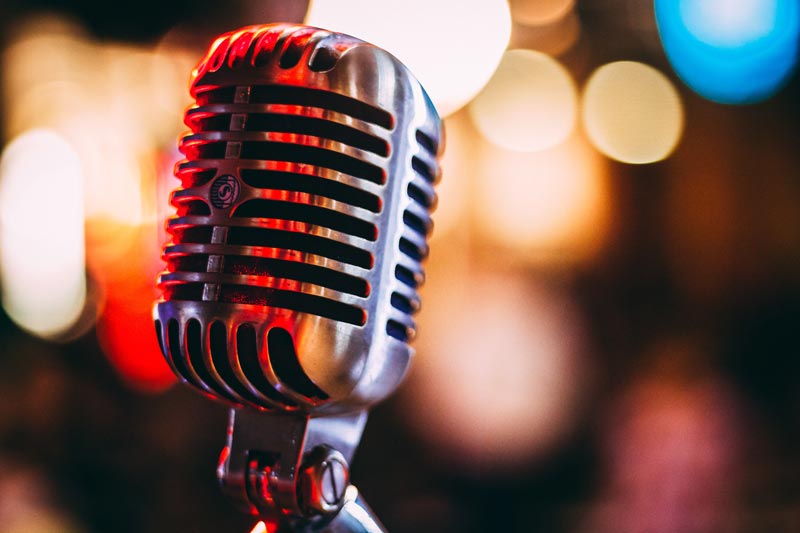 Live Music
Friday through Sunday
Featuring local artists — Garret Shultz, Tyler Short, Bobby Law, and the Trey Alexander Band.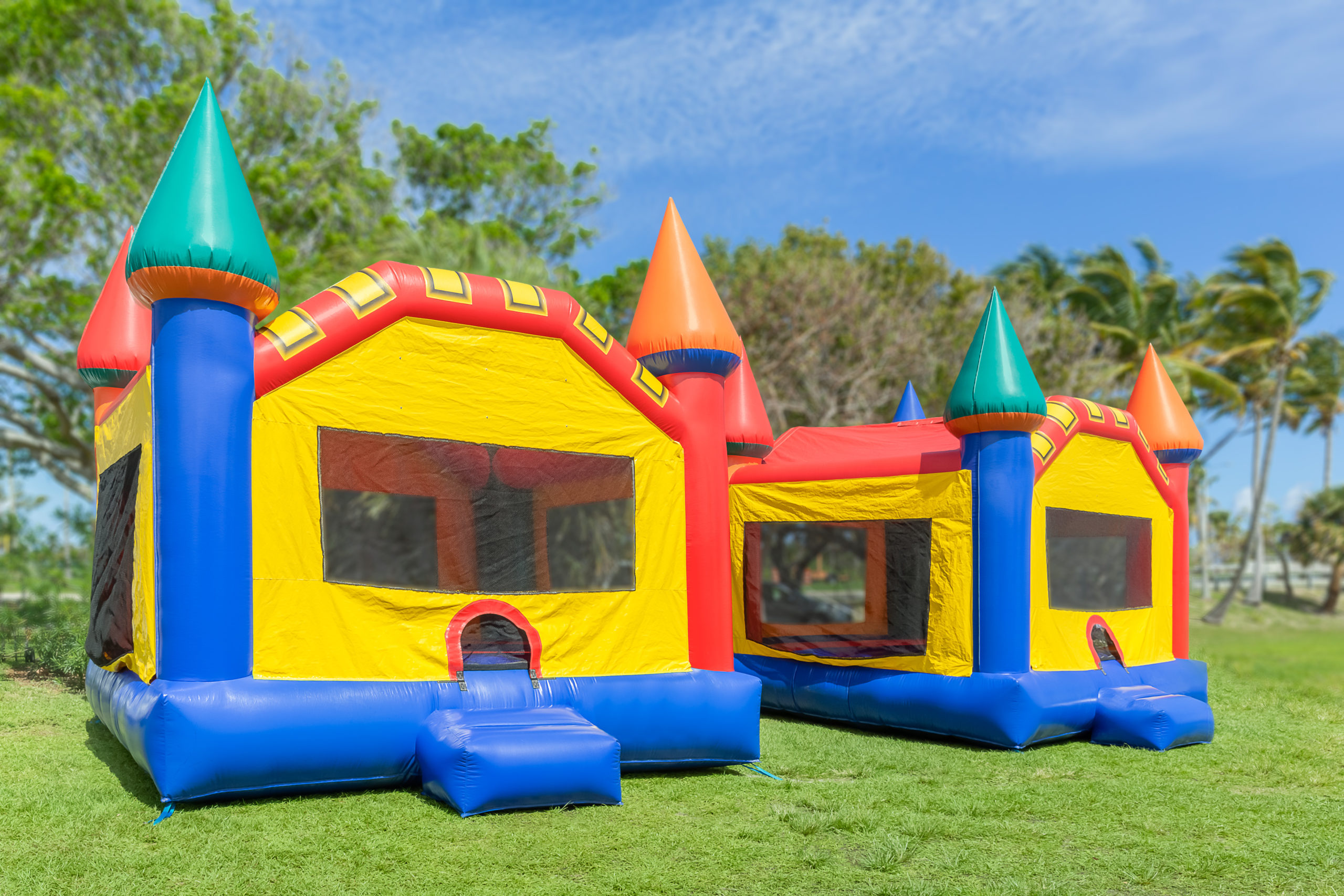 Bounce Houses, Corn Maze, Hay Rides & Balloon Walk
Friday Through Sunday
Childrens activities are included in the admission price( no additional cost)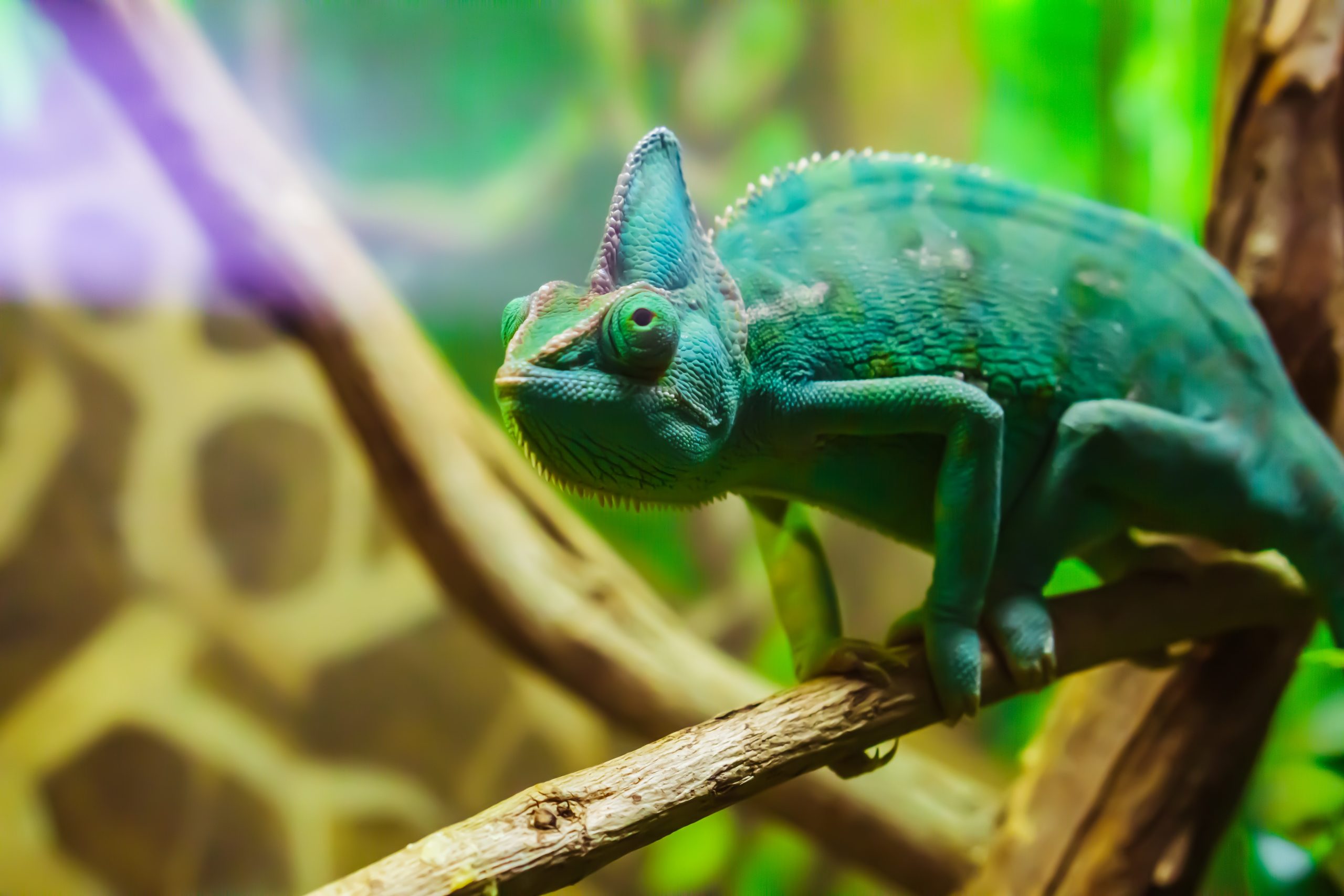 Reptiles, Music, and Family Entertainment
Friday through Sunday
Free w/ General Admission
Featuring: Silly Joe Signs Kids Show & Forgotten Friends Reptile Sanctuary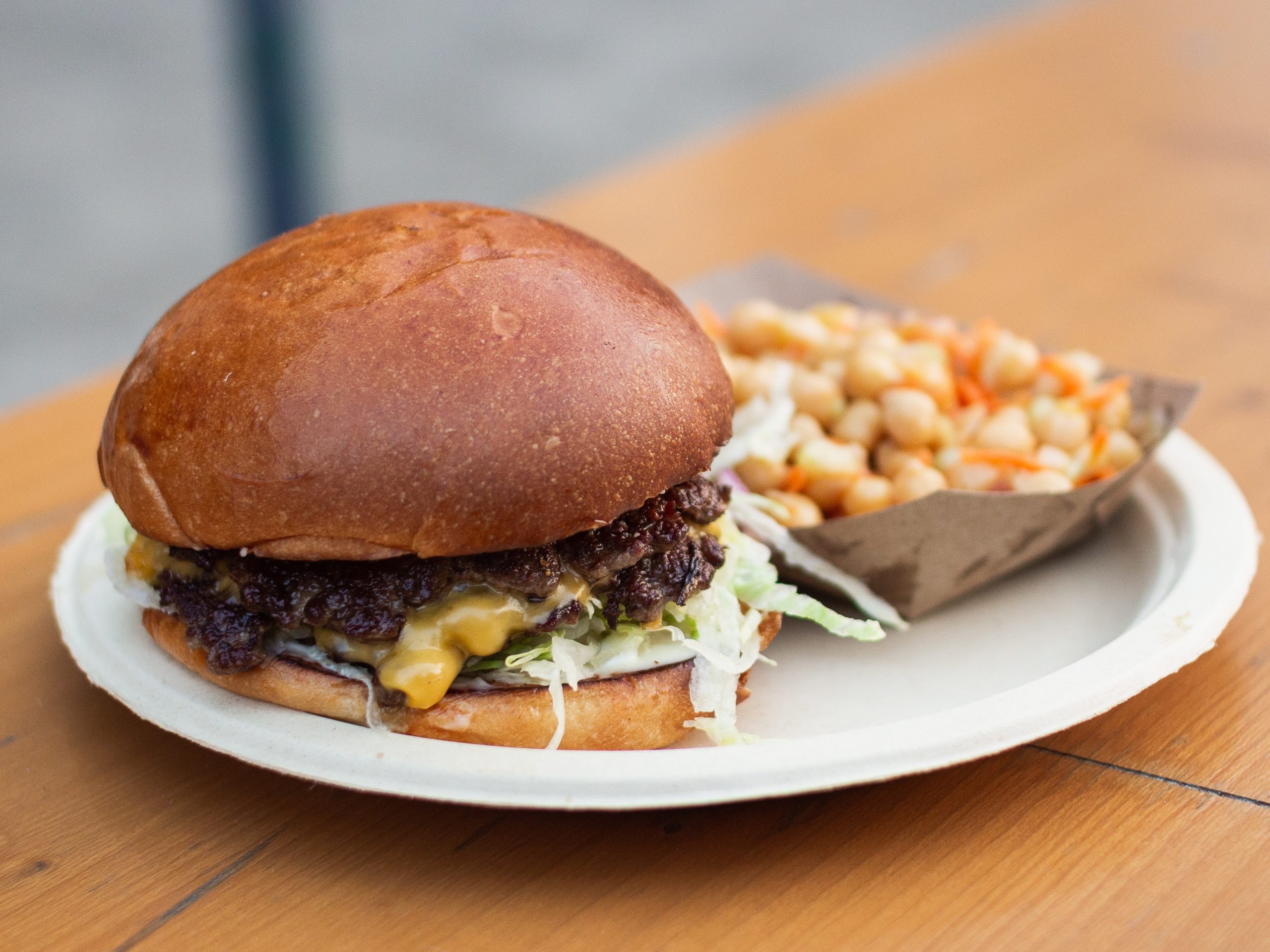 PA Dutch Food & Food Truck Festival
Friday thru Sunday
Featuring home-style food from Bird-in-Hand Restaurant and local food trucks.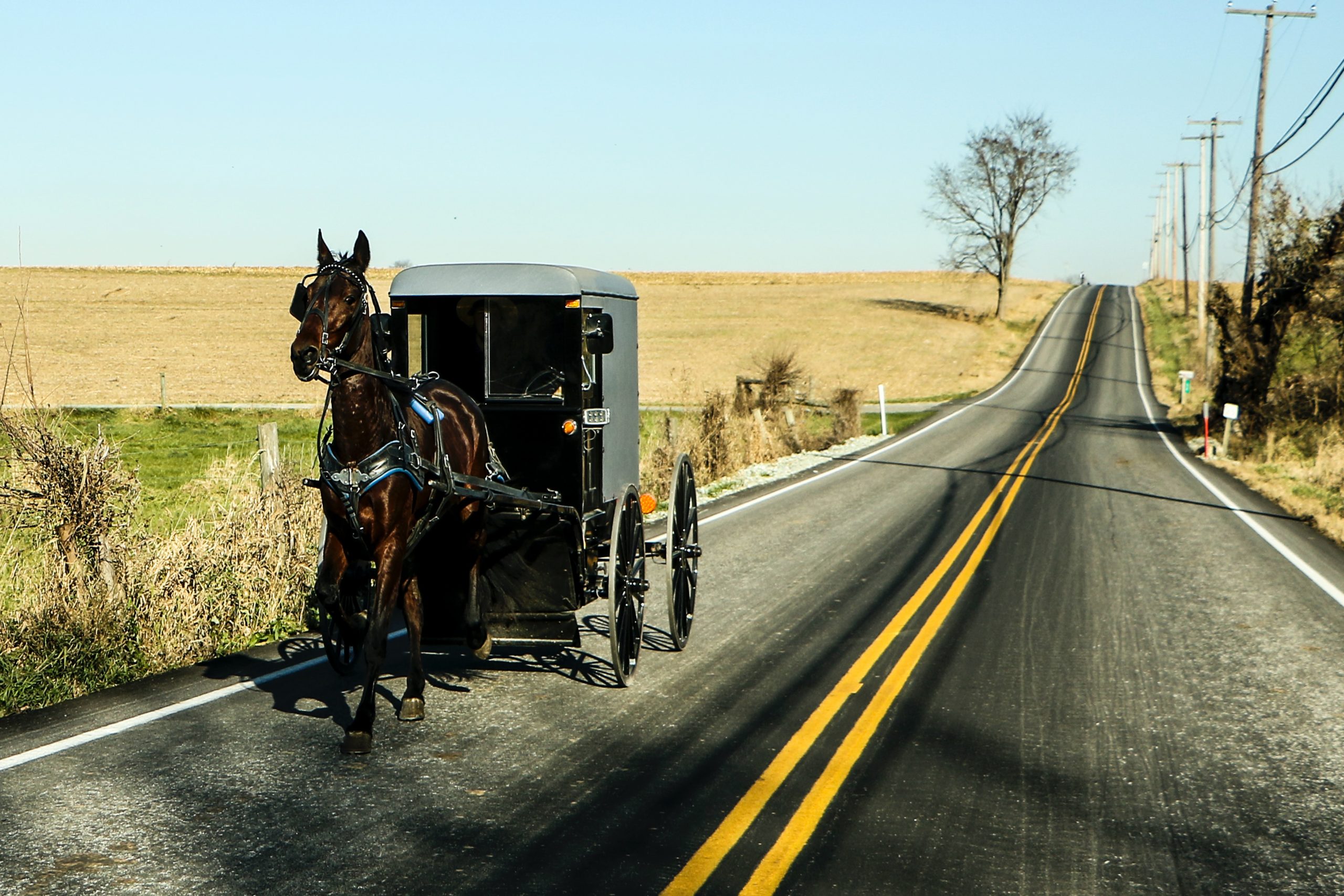 Buggy Rides
Friday through Sunday
Rides sold on-site — Loop around country roads in an authentic Amish buggy
Two Ways To Experience
From The Air | From the Ground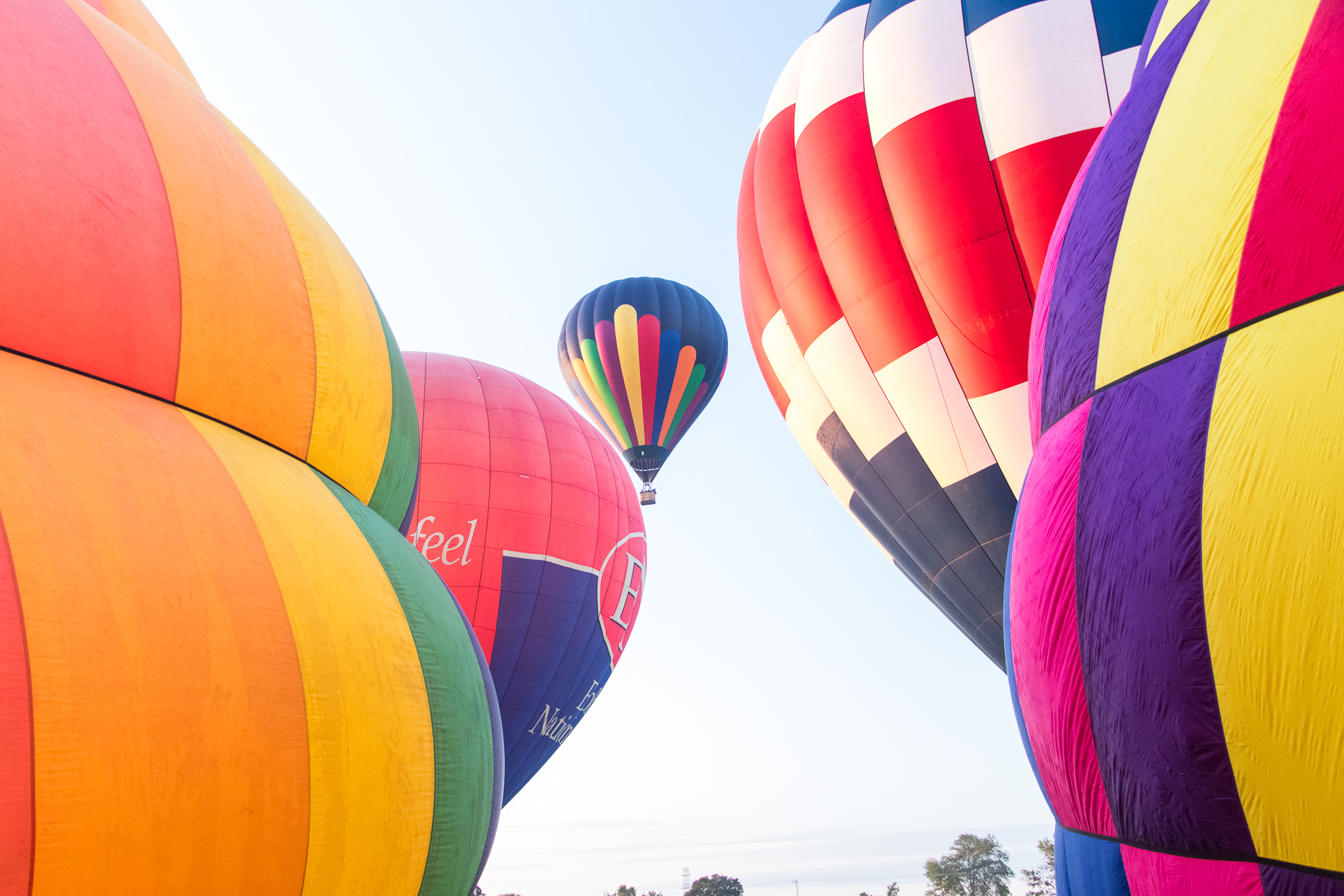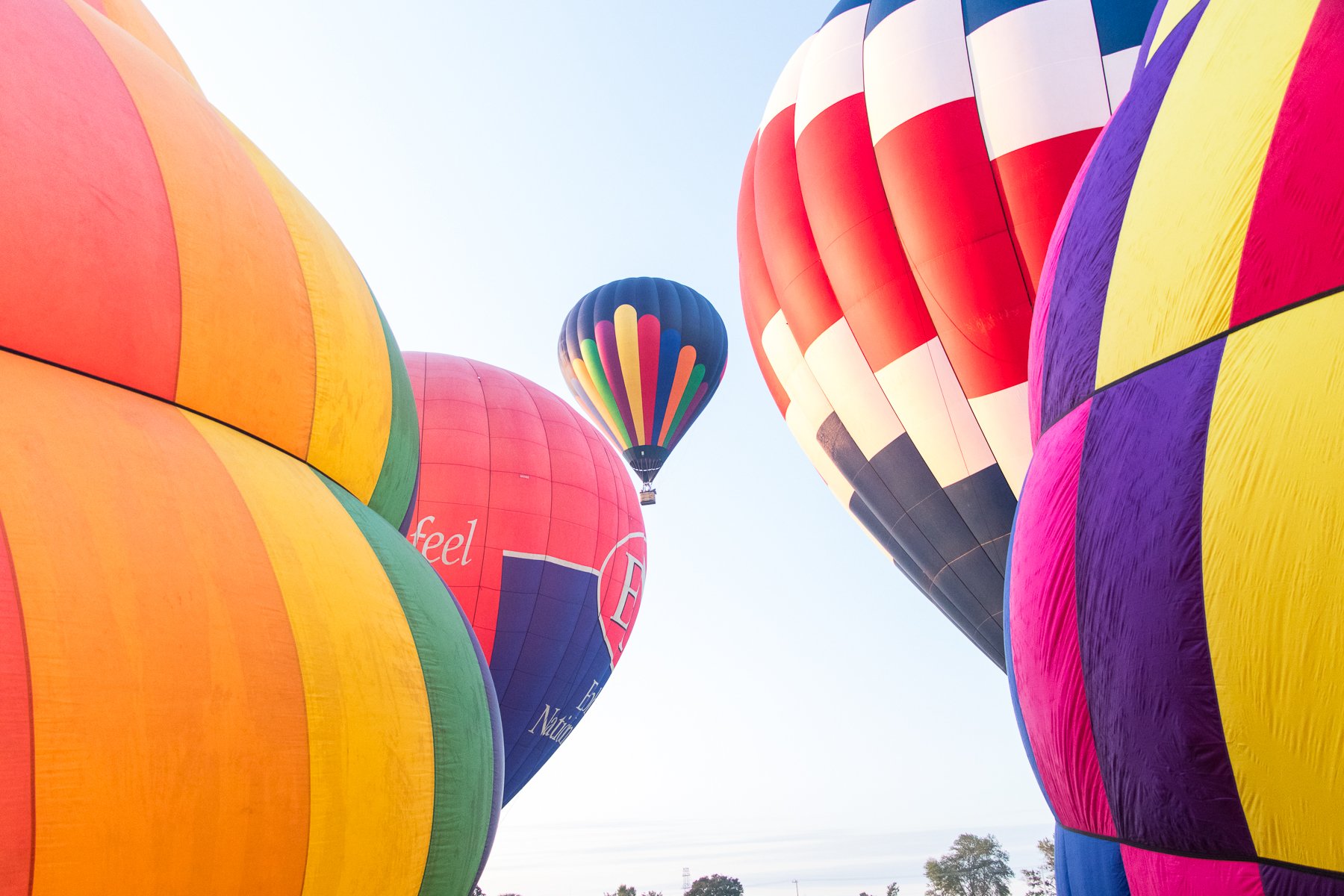 Fly on a Balloon
Book a ticket for a ride on one of the festival balloons and lift off with the dozens of balloons that will dot the Lancaster County horizon. Morning and evening flights are available Friday-Sunday.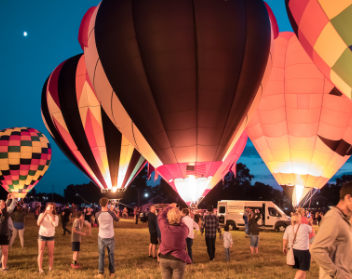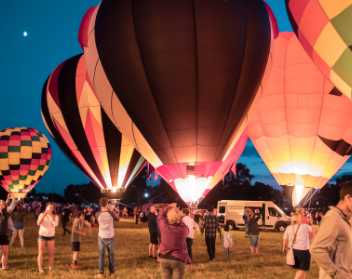 Fun on the Ground
Not flying in a balloon? No problem! With a general admission pass, you can watch the majestic scene of mass balloon launch and balloon glows while enjoying lots of food and entertainment.
Have questions? See our FAQs section >
Balloon Festival Map
Frequently Asked Questions
Balloons will launch at 7:00 AM and 5:30 PM. During the day, if the weather cooperates there will be tethered rides available for a fee and a walk through balloon for attendees to go inside (walk through is included with admission)

There will be music and shows all weekend long! Please see our schedule of events here.

Yes, we will have wristbands for sale at the gate that will provide unlimited access to the 5-acre corn maze, 10-12 bounce houses, hay rides, and balloon walk-thru.  Wristbands are $5 for ages 3 years and up. Children under 3 years must be accompanied by a paying adult.

Tethered balloon rides are available for purchase at the festival. $20 for adults and $10 for children ages 13 and under.

Amish Buggy Rides will be available at an additional cost.

Balloons are very weather dependent and generally there can be no rain or thunderstorms in the area and the winds have to be stable and calm. See weather updates

Announcements will be made over the PA system at the festival, on our website and on Facebook.

Free on-site parking is available as well as back up parking within walking distance of the event.

For the 2022 festival there is no parking fee.

No pets, but service animals are welcome

To fly in the balloons the age requirement is 6 and up but there is none to attend the event!

3-5 minutes and fly up to 25 to 50 feet depending on the weather.

Yes, general admission tickets will need to be purchased for the event. If you book a balloon ride, your general admission ticket is included in your balloon ticket.

General admissions pass purchases are non-refundable and all sales are final. 

Lawn chairs and blankets are permitted.

2727 Old Philadelphia Pike Bird in Hand, PA 17505

A balloon glow is a spectacular sight where the pilots set up their balloons after dark and use the burners and fire to make the balloons glow in the dark!

Yes! We do have some handicap accessible balloons available.

20+ balloons at this event.

No alcoholic beverages may be brought into the festival.

No coolers will be allowed.

As early as possible, there will be a lot to do for all ages and you'll want to claim your spot on the field for the best view of the stage and the launch field. Gates open at 3PM on Friday and 12PM on Saturday and Sunday.

The stage is going to be filled with local bands, kids' shows, reptile shows, and more. There will also be bounce houses, hayrides, rock walls games and more for kids and adults all included with a general admission ticket. And of course, if the weather cooperates there will be balloon launches, tethers, glows, and displays!

Tickets can be purchased online by clicking here, until sold out!

Tickets will be available at the gate but we anticipate selling out so purchase ahead of time online!